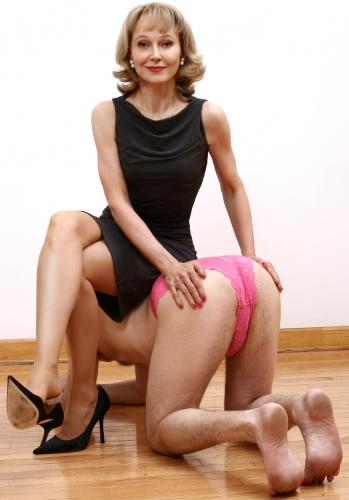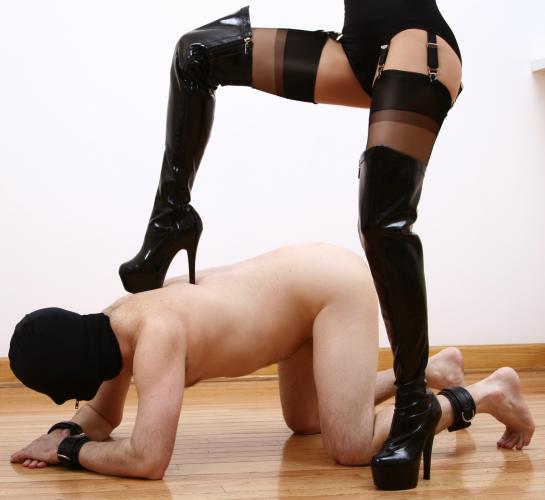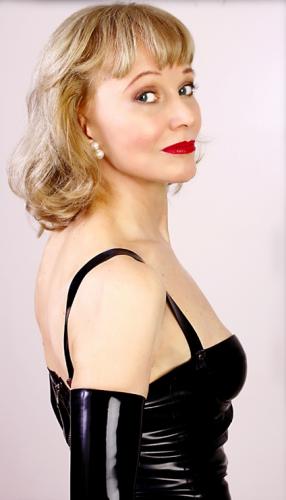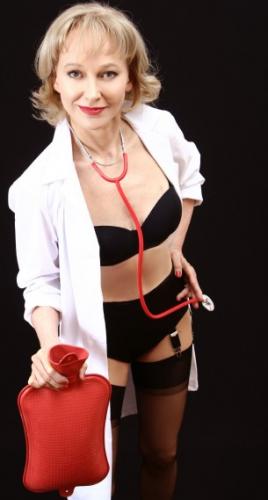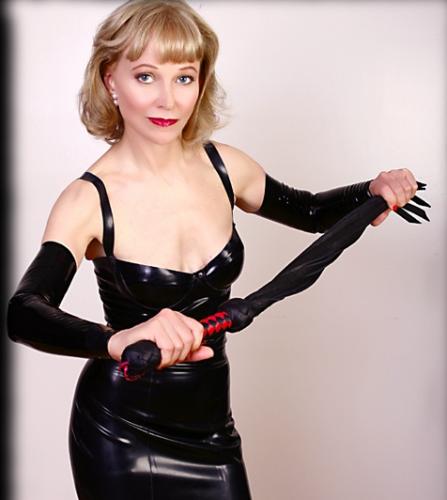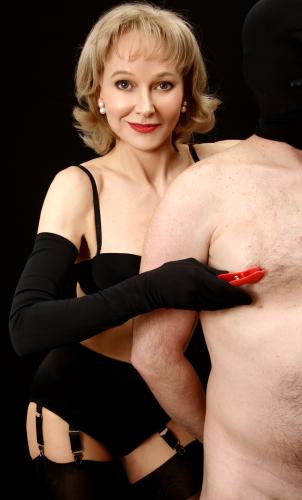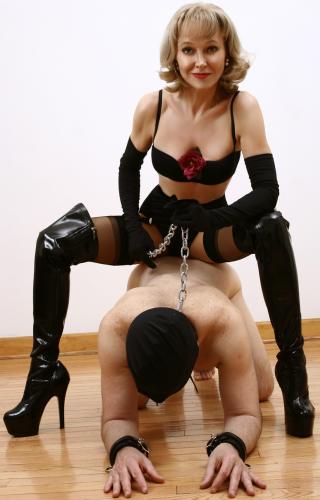 BDSM redefined: Sensuous. Erotic. Provocative. Classy.
I tease and torment, subdue and seduce. I know your secret desires and I take control. Whether you crave an experience that is mild or intense, playful or painful, our time together is unlike anything you have ever known.
We may spend our time together in one of three ways: a Domination Massage, a Total Domination Experience, or a date for Dinner and Domination.
Dinner and Domination
Heads turn as we enter the restaurant. You look so distinguished,- a successful man with a lovely woman. At a quiet table, we discuss books, films, the economy... and your secrets.
I catch you staring at a woman at the next table! You squirm as I reprimand you. You struggle as I squeeze your tender parts. You blush as I whisper, "Wait until I get you home!" We return to my apartment where I continue the torment with a Domination Massage or the Total Domination Experience.
Whether our dinner takes place in a restaurant or only in your fantasies, it is the most exciting evening of your life.
The Domination Massage
You lie helpless on a massage table as I release you from a lifetime of restrictions and taboos. A tight rope encircles your sensitive parts. A seductive voice whispers in your ear. Strong hands stroke between your cheeks and squeeze between your legs. A slap on the face, a pinch, a bite! Persistent fingers reach into the dark places and milk you dry.
I may subdue you with chains, but I prefer to watch you squirm. I may gag you with panties, but I prefer to hear you moan. I may blindfold you with a hood, but I prefer to see the ecstatic look on your face. Sensual, erotic and dominating, I control your body and mind with strong hands and a soft voice.
Does a Domination Massage satisfy your desires, or must I do more to completely possess you?
The Total Domination Experience
Do you have shameful desires? Your naked bottom over my knee... my hand in your panties.. my feet on your sensitive parts? I make you squirm, throb, and beg for more.
Do you need just a little pain? The sting of a cane on your buttocks... a tweak on your nipples... a slap between your legs? I make you sob, submit, and surrender.
Do you long to experience what is forbidden? A golden shower wetting your private parts... a warm enema filling you up... a lovely bottom smothering your face? Or must I do even more to possess your mouth and your ass, your body and your mind?
Tell me your fantasies and I will free you from the daily life of competence and control. Tell me your secrets and I will take you beyond the limitations of the masculine role. Tell me your desires and I will create a sensual experience that is more erotic than you have ever known.
My sessions are intensely erotic although I do not have sex with you.
If you are a beginner, my charm and good humor will persuade you to reveal your darkest secrets. If you are experienced, we will quench your every thirst,- even the unconfessed.
Website 1: http://www.ladyrosethorne.com
Email 1: http://www.domina.ms/lever.php?un=LadyRoseThorne
Telephone: 917 725 2234
Location: New York
Specialities:
Blindfolds
Caning
CBT (Cock and Ball Torture)
Face Sitting (Clothed)
Face Slapping
Gags
Hoods
Nipple Torture
Over the Knee Spanking
Slapping
Strap On Training
Water Sports